Home Books & More Hotspots
Wi-Fi Hotspots Available to Borrow!
Wi-Fi hotspots keep your tablet, laptop and other Wi-Fi–enabled devices connected to the Internet wherever you are.
Unlimited data plan
Accessible throughout the United States including the U.S. Virgin Islands and Puerto Rico
Supports up to 5 devices at once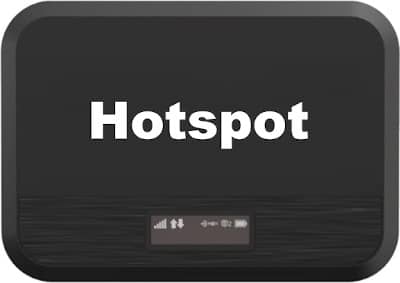 Hotspots can be checked out from any location but are housed at the following:
Checkout Guidelines:
Must be 17 or older
Limit 1 hold per adult resident library card
Limit 1 checkout per adult resident library card
Device checks out for 14 days
Devices automatically renew if there are no holds
Devices must be returned to library staff and should not be returned in a book drop. Appointment not required for returns.
Some devices may occasionally show a "data limit has been reached" message. If this occurs:
While the device is powered on, remove back cover and press and hold the "factory reset" button for 5 seconds to clear the message.